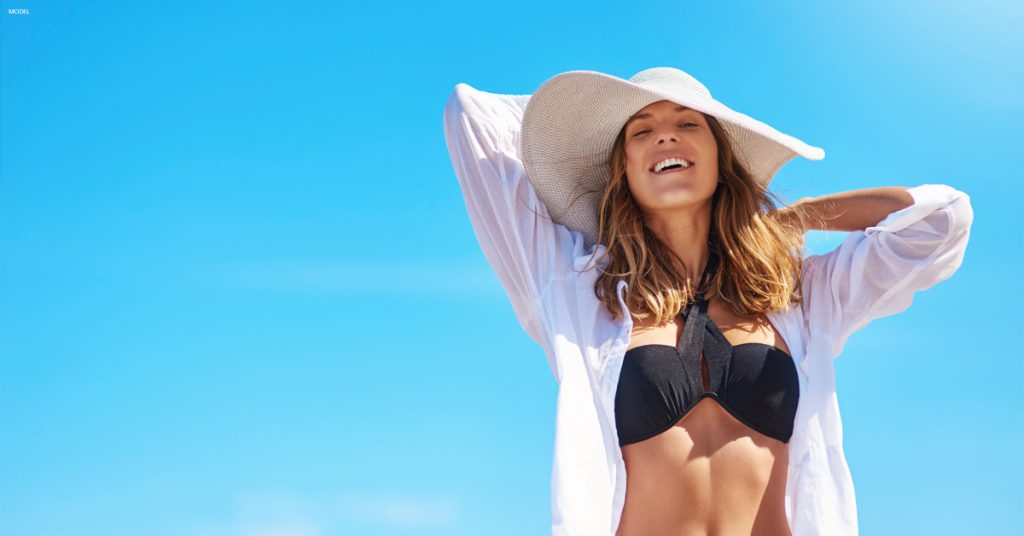 One thing women and men appreciate is the variety of nonsurgical treatment options available today for many different aesthetic concerns. You don't need to take a one-size-fits-all approach to addressing issues such as unwanted pockets of fat or skin tightening. At our med spa, we offer a treatment planner to help you explore your options before coming in for a consultation. At the consult, our experienced nurse practitioners meet with guests to listen to their concerns and examine them physically before recommending a treatment plan that will best suit their needs.
In this blog post, we'll discuss the different approaches available at White Orchid Spa for guests concerned about lax skin or stubborn bulges. In addition to a brief explanation of each procedure, we'll also talk about when combining certain treatments can enhance results.
What's the best treatment for a double chin?
The unwanted fat that accumulates just below the chin (called submental fat) may occur because of genetics, weight gain, or aging. A double chin is one of the most common complaints that both men and women have about their appearance. Until relatively recently, liposuction was the only option for reducing fat in this area until KYBELLA® and CoolSculpting Elite®. Both are nonsurgical treatments to reduce a double chin.
KYBELLA involves injecting the area with a substance (deoxycholic acid) that naturally occurs in the body to absorb dietary fats. KYBELLA targets fat cells just below the skin's surface, and after a series of treatments (usually at least 3 separate treatments are needed), you'll notice the results. For this treatment, it's important that a candidate's skin retains most of its elasticity because these aren't skin tightening procedures (read below).
CoolSculpting Elite is a non-invasive treatment that uses controlled cooling to damage fat cells in a process called cryolipolysis. Once the fat cells are damaged, the body gradually flushes them away, leaving you with reduced fat in the treatment area. Results develop over the course of 2 to 3 months. You can learn more about CoolSculpting's effectiveness for treating a double chin in our related blog post.
What's the best treatment for skin tightening?
One of the earliest signs of aging is the loss of the skin's elasticity. We offer 2 non-invasive skin tightening treatments, giving our medical aesthetic professionals flexibility to customize treatment plans for our guests.
JuVaShape™ combines radiofrequency and ultrasonic energy to treat several layers of skin during a single treatment session. The thermal energy triggers the production of new collagen to lift and tighten the skin while ultrasound waves target fat cells.
SkinTyte delivers pulses of infrared energy to the treatment area from a hand-held device. As these rapid pulses heat up collagen below the skin, the treatment at the same time cools the surface to minimize discomfort. You can see some of SkinTyte's excellent results in these before-and-after photos, courtesy of SkinTyte's maker Sciton®.
Combining the procedures can both tighten skin and treat sun damage and discoloration. We recommend a series of treatments to produce optimal results.
If you're considering these treatments to tighten loose, saggy skin, contact our day and med spa in the Vero Beach area using the online form or call our spa at (772) 231-1133 to schedule an appointment.